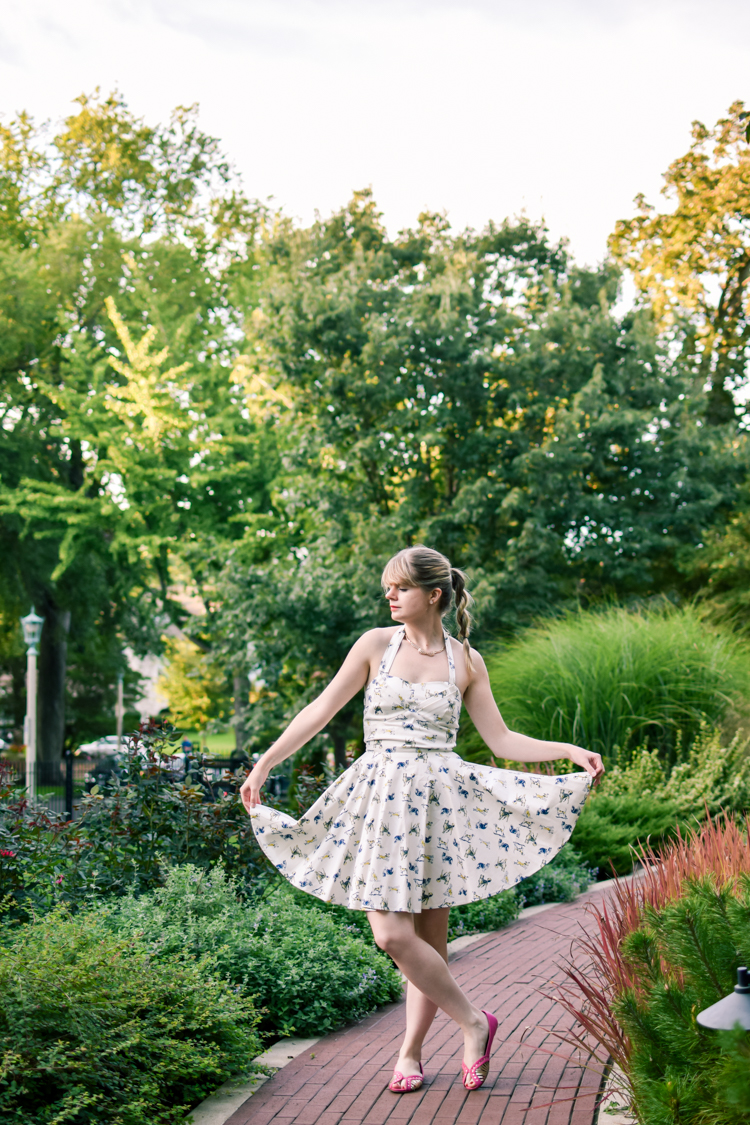 I know I've said this before, but I really think the weather is going to make a final turn into the chill breeziness of autumn.  Technically, of course, it is autumn, but do seasons and equinoxes really have meaning in a post-modern society?  I hardly think so.
All pretentious posturing aside, I figured that since it was likely the last of the warm weather, I better wear this dress one last time before it got too cold.  I bought it ages ago solely because of the print–I'm a sucker for anything that features dogs, and the pups on this dress are just too cute!
I don't have any other dresses in my closet like this.  I'm not much of a halter girl, and I think that's because the style is perhaps a little too retro for my taste.  However, I have to admit I love this dress, print or not.  It's so twirly!  I took literally dozens of pictures of myself spinning around in it, none of which turned out so great.  A leg would be sticking out in an odd direction, my eyes would be half closed, and the skirt would have flown up just a little too high. I'm sure all the people out for strolls in the park found the whole thing extremely amusing.
Speaking of which, does anyone else have an embarrassing photo shoot story?  I hope I'm not the only one!
Necklace: old, ModCloth
Dress: ModCloth
Shoes: old, ModCloth