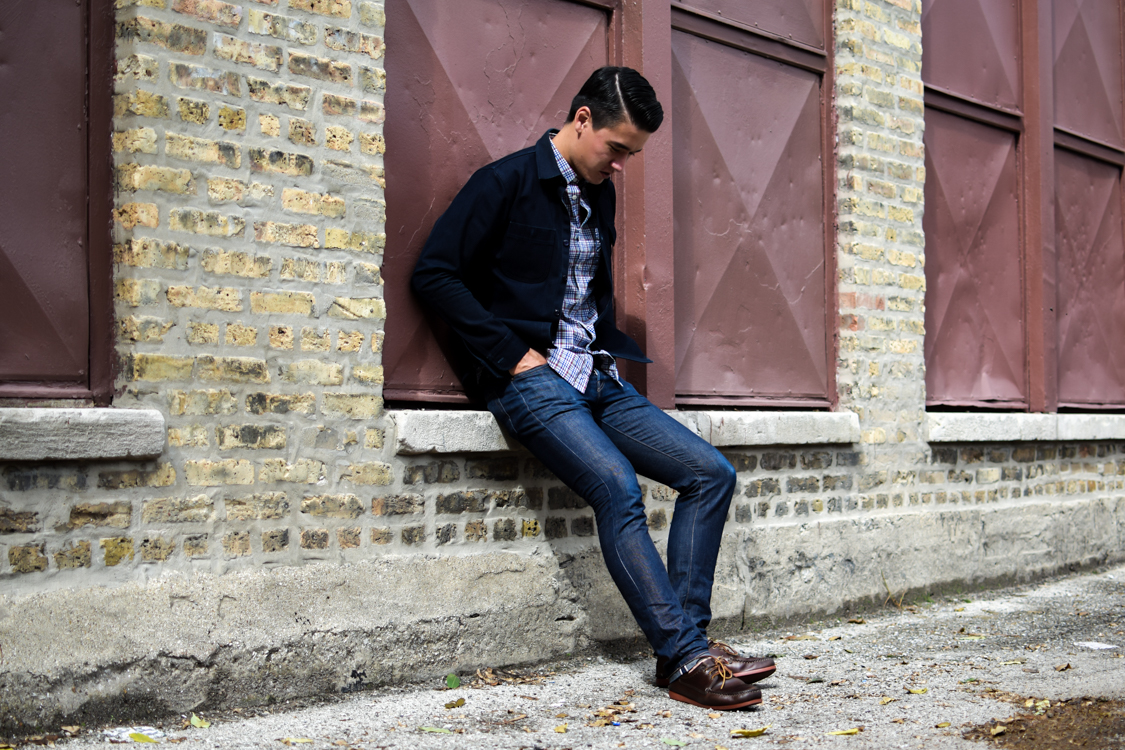 My photography knowledge is a little stunted.  I have a good amount of experience shooting myself–I get out my handy tripod, set the timer on my camera, and try to make myself look decent before I hear that shutter snapping–but I rarely stay put behind the camera and take pictures of other people.  I needed to try something new, so I asked my sartorially blessed friend, Richard, to humor me and let me do an outfit shoot with him.  
It was a little weird for me at first, but I'm quite happy with how these turned out.  I'm so used to standing there, letting the camera go off for six frames, reviewing the photos, getting pissed off that my eyes were shut in every one of them, and then starting over.  This, on the other hand, was much easier.  Richard's a natural, so I didn't really have to give him any direction–it was just click, click, click and I got what I needed.
As for the clothes, well, I'll let the pictures speak for themselves.  Richard, in addition to being an excellent stylist, has also kindly linked each item–links are below each set.  If you have questions, please feel free to ask, and I will get an answer to you!
I should also mention that the whole process was overseen by a friendly stray cat, whom Richard named Jonesy.  Jonesy did a wonderful job posing and I might have to enlist her (him?) for future shoots…if I can find her again.
Jacket: Penfield Gibson
Shirt: Velva Sheen
Pants: Wings + Horns
Shoes: Adidas
Shirt 1 (worn as a jacket): Rogue Territory
Shirt 2: Ben Sherman
Pants: Rogue Territory
Shoes: Quoddy
Watch: Rossling & Co.
Strap: Wood & Faulk
Hat: Supreme
Shirt: Saturdays NYC
Shorts: Uniqlo (sold out)
Shoes: Asics
Watch: Rossling & Co.
Strap: Wood & Faulk