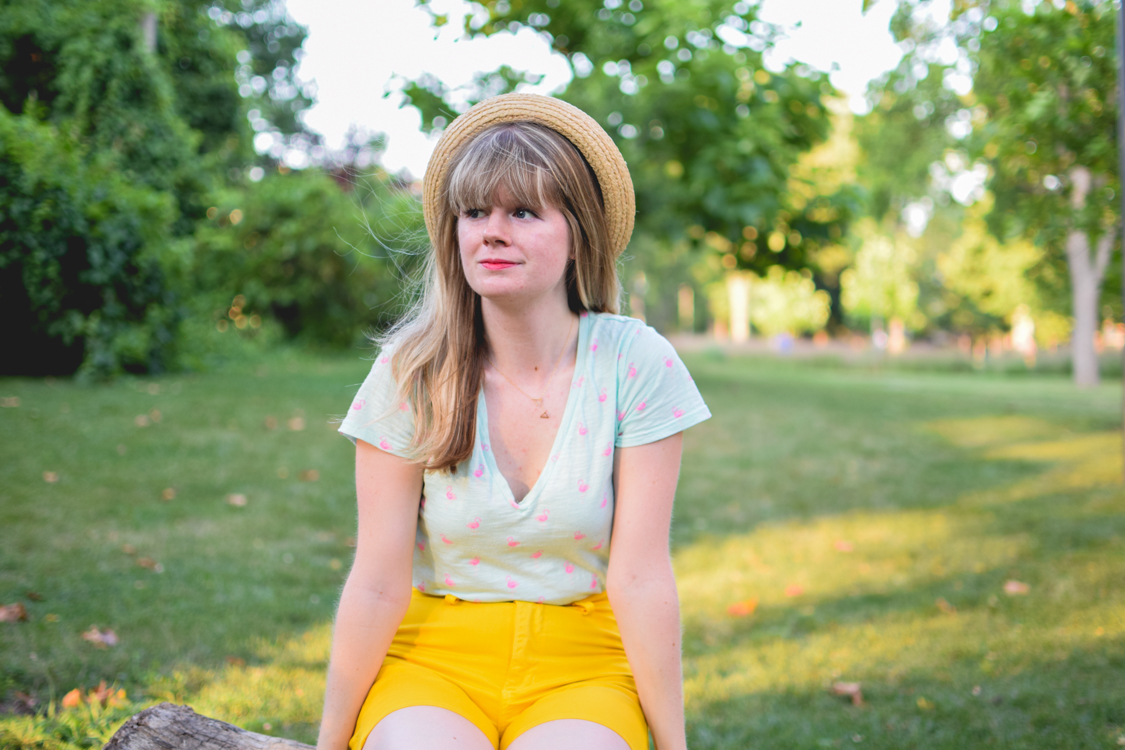 I was really excited to shoot in this park because there's a long trail of stepping stones that forms a timeline of my city's history, going back all the way to the age of the dinosaurs.  Unfortunately, my camera died before I could take any pictures of those, but I made sure to take lots of pictures of myself like the shameless ham I am.
Anyway, the night I took these pictures, I had the strangest feeling.  I was walking Moxie and thinking about how boring certain things were becoming–the things I do on my own, like taking pictures, writing, and watching Netflix.  I love each of those hobbies, but something was missing.  It took me some time, but eventually it dawned on me that I actually want to be around people.
In an earlier post, I mentioned that I had never truly lived on my own.  Now that I'm about a month into it, I'm really craving the company of other human beings.  (Not that I don't love being with Moxie, but she can't hold a conversation with me.  I tried.)  I've found myself eagerly making plans and going out and actually enjoying it, which is often not the case.  Previously, I looked forward to and savored every moment of alone time, but now that I have it in abundance, all I want is to hang out with everyone all the time!
Who am I anymore?
Hat: from a nearby boutique
T-shirt: Target
Shorts: ModCloth
Sandals: ModCloth
Bag: ModCloth