Since we're really in the dog days of summer, I'm forever vetting looks that keep my hair out of my face.  My favorite way to contain all that blonde hair has been an abundance of braids, so this tutorial is no exception!  A variation on a regular braid, the macrame style has a little more of a twist but is just as easy to do.
1. Brush out your hair, and depending on how wavy or curly it is, you might also want to straighten it.  The smoother your hair, the easier the style will be.
2.  Braid a 1″ section of your hair as you normally would, but make sure you make it looser rather than tighter.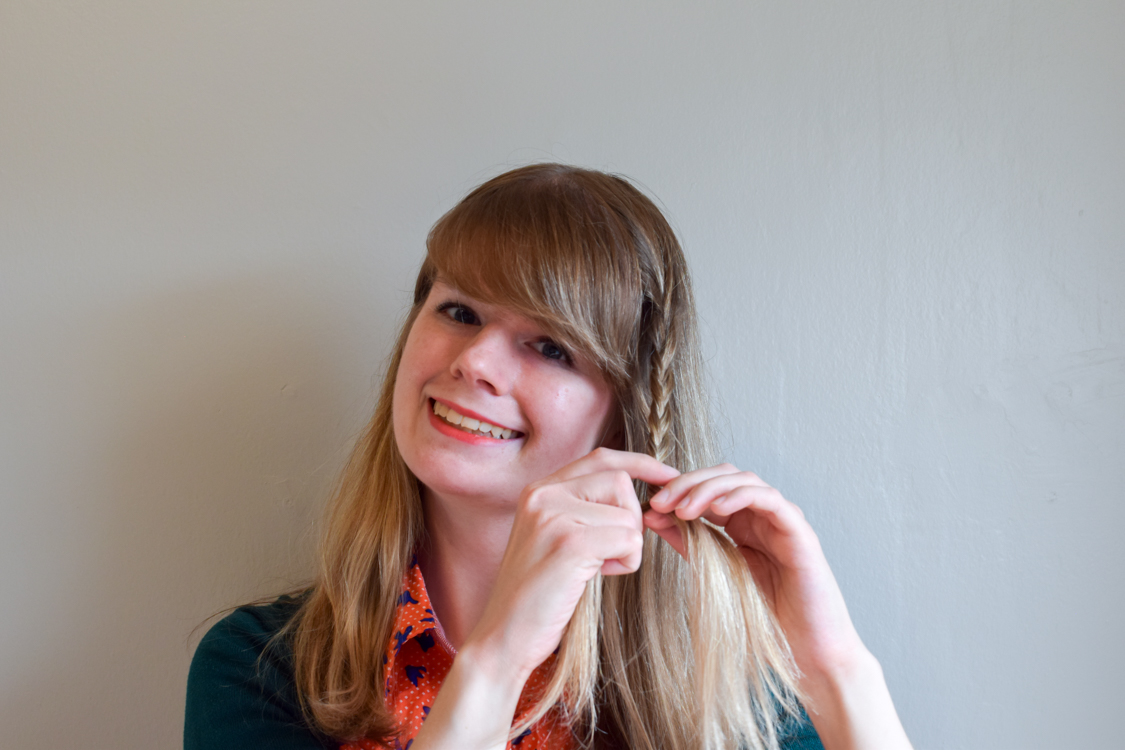 3.  When you get to about 1″ left of hair, grasp the two outside strands in one hand and the middle strand in the other.  Pull the outside strands up to get a little wave going on in the braid!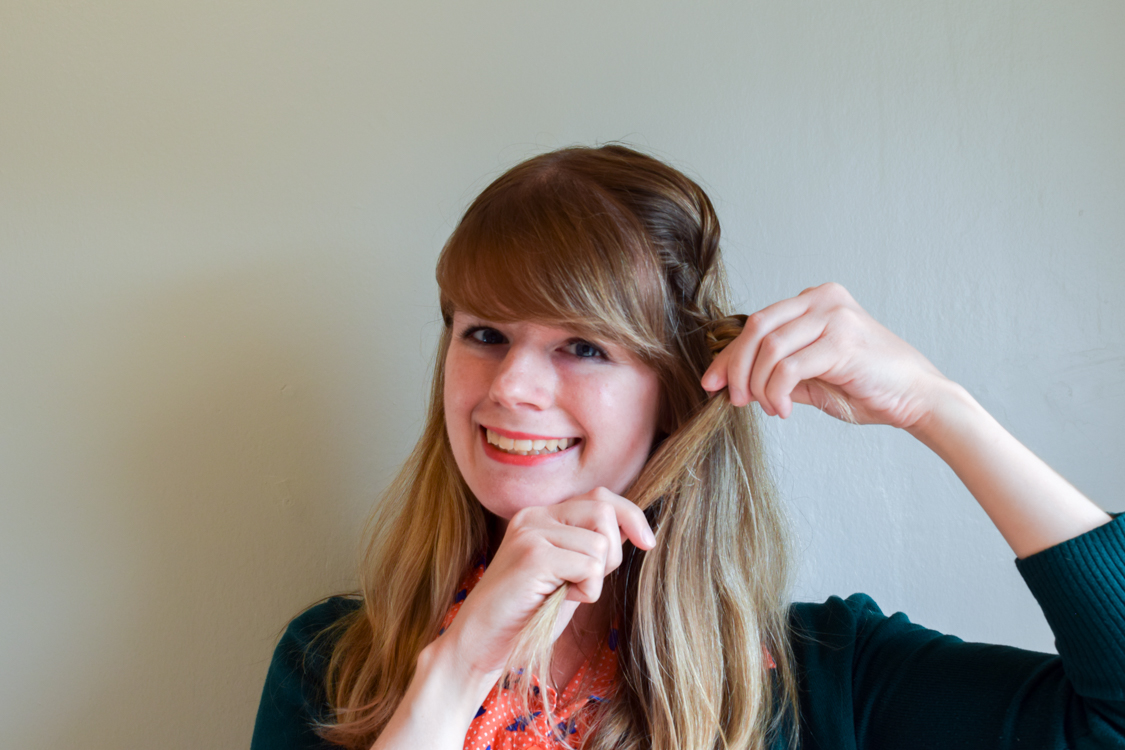 And that's it!  At this point, you can do whatever you want with it.  Personally, I think it looks really cool if you leave it as is, without pinning it or securing with a hair tie.  It has a sort of beachy vibe, which is a concept I'm only vaguely familiar with (a crying shame because I'm not far from Lake Michigan).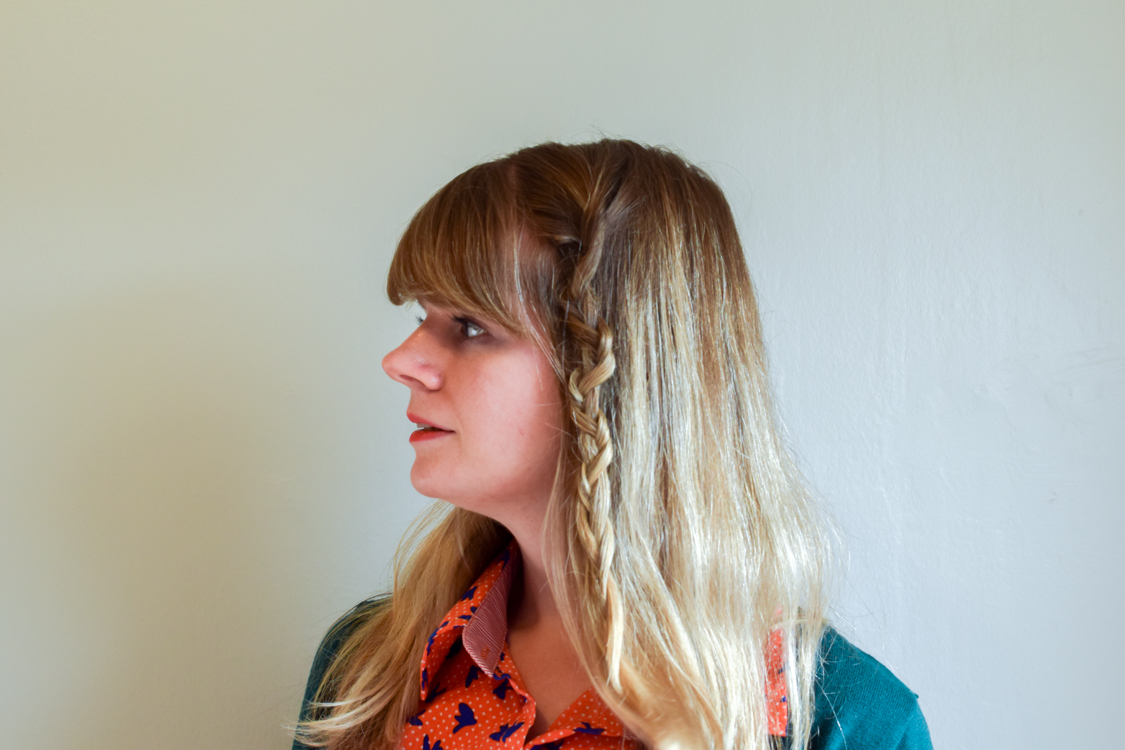 Also: bonus Moxie picture.  I literally cannot sit on the floor without her attacking me with kisses.